How to Deliver the Concierge Experience for Shop-from-Home Customers
Evoke the in-store experience online with assisted shopping and virtual concierge-service.
While livestreaming connects the shopper to a community of creators, associates, and fellow shoppers beyond the confines of their home, other technologies are coming to the forefront to create a more personal, curated, and intimate one-to-one experience. Assisted shopping pairs an online shopper with a sales associate in a chat window or video chat to help them make better, more informed purchases online.
Lululemon offers online shoppers a "digital concierge service" with the ability to book half-hour appointments hosted on Zoom where experts can give a more personalized customer experience to a shopper from the comfort of the shopper's home. Customers can ask about the particular fit or cut of a certain item or learn more about fabrics and styling advice. Their purchase of Mirror, a connected home gym device, also extends their brand to thousands of customers to bring custom workouts right into their own living rooms.
Swedish menswear brand Tres Bien, is also using this approach, telling shoppers, "During this time of social distancing and self-isolation, we miss interacting IRL [in real life] with you." The label offers a virtual store visit via an always-on Zoom session that shoppers can join. "Whether it's a question about the fit of a Dries van Noten shirt, the fabric of a Judy Turner knit or styling advice for a Kiko jacket, our HQ team are on hand via Zoom on Monday through Wednesday to assist with any queries you have about particular products."
Fitness leader Peloton has also highlighted this technology, bringing fitness classes into customer's homes with sessions led by a trainer broadcast from a video studio. This provides that encouragement and motivation that only the personal attention of a trainer can supply.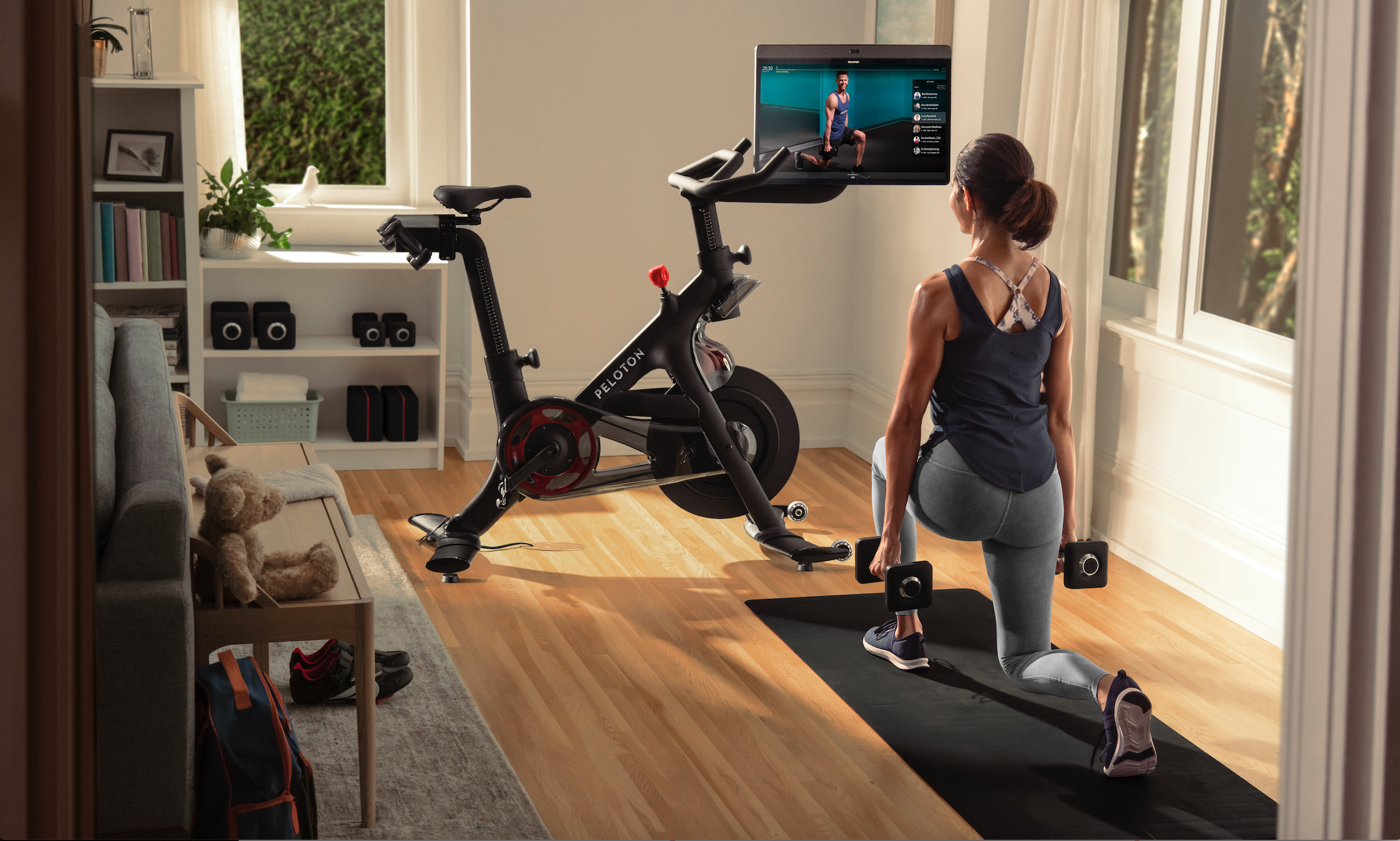 Wineries in California's Napa Valley region have offered virtual wine tastings where participants are sent a variety of wines before the class to then taste and enjoy with a wine expert providing color and commentary – all live from the actual wineries with their vineyards in the background behind the host.
Assisted shopping and virtual concierge-service is a primary way to evoke the in-store experience online:
Highlight Your Experts
In addition to practical advice on fitting and fabrics, assisted shopping gives brands and retailers an opportunity to be taste-makers by recommending related products to evoke a particular brand or lifestyle.
Make It Easy
Many companies with assisted shopping are going with existing platforms like Zoom that consumers have already learned how to use. Don't get in the trap of trying to build it internally, just use what's already working and what your customers already know.
Integrate It Into the Online Experience
Be sure customers know assisted shopping is available and how it works. Of course, do a marketing campaign and announcements but also ensure that the option to talk or chat with an associate is integrated into email campaigns, onsite, in the product catalog, and in the ecommerce search experience. It should be easy to find and easy to move from a solo shopping session to one with an associate to guide you to make the best purchase. Create content that enhances and anticipates human interactions to deliver quality information and your brand identity to shoppers.
It's challenging to connect customers with knowledgeable employees when we can't stroll into stores. As COVID set in, apparel, housewares, and similar categories scrambled to set up scheduling and video conferencing features for live design and styling services. As we move through 2021, more companies will embrace this survival tactic and adoptees will derive a lot of adjacent value. Looking for more tips? Check out this blog: "3 Keys to Livestreaming for Your Global Shoppers."
LEARN MORE
Contact us today to learn how Lucidworks can help your team create powerful search and discovery applications for your customers and employees.