Your Outdated Intranet Is Frustrating Employees
Outdated intranets are a great source of frustration for employees, read on to find out where to start.
Digital natives want to invest time in brands that invest time in them. A functioning and useful intranet shows employees that business leaders and decision makers are listening.
Outdated intranets are a great source of frustration for employees; they're forced to use them, yet they return useless results and lack personalization. This not only makes it a frustrating process, but a time-consuming one too.
HR managers are tasked with many responsibilities — engaging and retaining staff, remedying their frustrations, identifying inefficiencies and the list goes on. So, where do you start?
1. Design and Optimize for Mobile
Smartphones are the device of choice for most people and workplaces need to keep up. Gone are the days where employees are tied to a desk, working off a chunky computer. Today, employees work on-the-go and the devices they work off may change multiple times a day as they shift between laptops, mobiles, tablets and desktops — the intranet should be optimized for all devices.
Employee experience matters and the intranet plays a large role in this. To meet the demands of the modern worker, intranets need to include mobile interfaces with responsive designs and offer multiple language options to ensure they cater to all employees.
2. Put Analytics Front and Center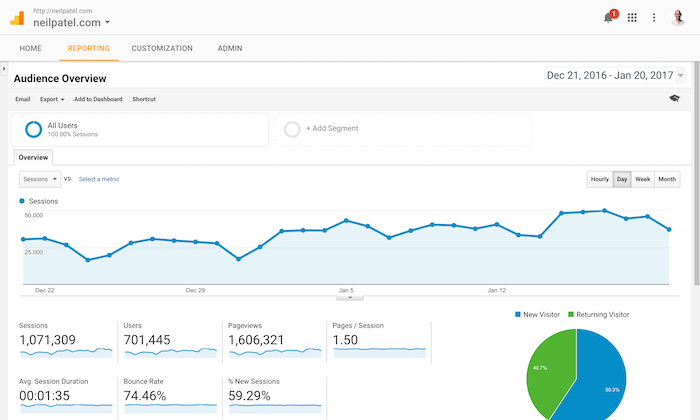 Intranet platforms need to learn and evolve as the workplace does, and it is reflected in analytics. Outdated intranet platforms are incapable of keeping up and therefore cannot help inform better business decisions.
It's important for stakeholders to have visibility over the content that employees are frequently engaging with as it provides insights to how they're getting work done. It's these analytics that show what's performing well and where they need to make improvements.
These analytics will reveal issues or challenges within the intranet, such as how many times employees are faced with the "no results found" page. Use the analytics to know what employees need to perform at their best.
3. Customize the Experience
Modern intranets should take a page from the social media handbook, because sites like Facebook and Instagram keep users engaged for hours on end. Facebook knows what its users like to see and serves content based on these preferences. The intranet should be no different.
Using analytics, organizations should understand what employees are interacting with most frequently and the popularity of documents among teams. This data can be used to personalize login pages and search results and provide a more positive experience overall for employees. Organizations should aim to make their intranet feel like a one-stop shop enabled by the touch of a button, rather than an impossible puzzle.
4. Integrate With Everything
Time is money. So, keep employees moving quickly and the bottom line will thank you. Integrating the intranet with apps like email, internal instant messaging platforms and calendars helps keep employees connected and productive. By having a central platform for your employee needs, it not only provides them with convenience but also helps keep them focused on the task at hand.
5. Move to the Cloud
Moving to the cloud brings a range of benefits; it allows teams to scale the platform as the company grows, reduces infrastructure burden, is cost effective and simplifies security patching — essential for the storage of sensitive documents. The cloud has evolved and moving the organization's intranet allows it to enjoy the stability of on-premises while enjoying the scalability of a cloud platform.
Modernizing intranet can easily be seen as an 'IT problem', but it's not and impacts everyone in the organisation. Finding the right information to complete a task is relatively simple, yet when made complex creates frustration and friction for employees.
Keep in close contact with staff to identify frustrations and inefficiencies, then be sure to address them. The staff intranet can reveal a lot about an employee's experiences at work, and it's important organizations listen.
---
The original version of this article can be found at HR & Digital Trends. 
LEARN MORE
Contact us today to learn how Lucidworks can help your team create powerful search and discovery applications for your customers and employees.